Things you should never say to an escort… When meeting someone new, it makes sense that you're curious about her. It's not a traditional 'civilian' job of working behind a desk and maybe you just want to know more about it. But there are some questions which are okay to ask and others to avoid when speaking to an escort.
1. What's your real name?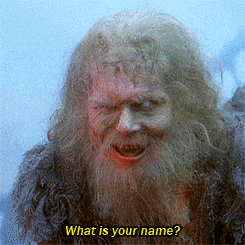 Maybe you're happy to tell her your real name, that's entirely up to you. Though it might be better to wait until you've seen someone regularly before revealing too much personal information. But just because you're okay with telling her your real name, doesn't mean she should tell you hers. Also, it isn't okay to ask it.
Sure you might not mean any harm and are just interested. But there are lots of options for small talk. The weather, food, music, what her favourite holiday is or sex – asking her name isn't appropriate. If she wants to tell you, she will and if she doesn't, you really shouldn't push to know. In all likelihood, if you do push, she probably will lie rather than admit the truth. While that might seem like a victory to you, it won't put you into her good books and could create a red flag next to your name.
Sex work is a mysterious, exciting and sometimes challenging industry to be involved with. Often a woman wants to keep her identity secret and maintain privacy. Hence it's fair to say that she probably isn't called Cleopatra or whatever 'name' you know her by. In much the same way as Marilyn Monroe was really Norma Jean Mortenson, it just isn't as safe or sexy to use your real name.
Also, whatever you do, don't try pressuring her into telling you through 'guessing games' -it's disrespectful and can be just plain annoying. To you, it might seem harmless but to her, it's crossing a boundary and revealing too much information. Besides, isn't Marilyn a much prettier option than Norma?
2. Does your family know about this?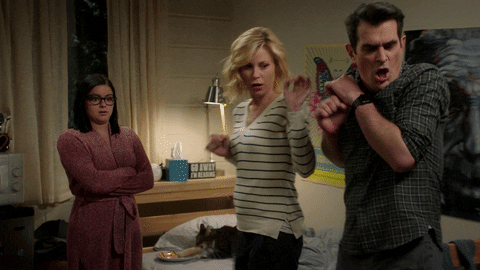 The chances are that her family don't know and you making comments about it, isn't going to be that popular. Again there is the matter of respecting someone's privacy. If you've just met someone for sex, are you going to want to tell them all about your family? Probably not. Does your family know you work in an office, sure. Does her family know she is paid by men for her sexual companionship… well that probably makes for small talk around the dining table.
Asking someone about their interests and life is fine, if they want to tell you about it. But to ask this kind of question can get close to being intrusive. If you develop a more open conversation with your favourite lady, in time you probably will find out more – if she wants to tell you. You just need to be mindful that you aren't overstepping the line by asking questions which will make it awkward for both of you.
3. Number of clients she's seen before you?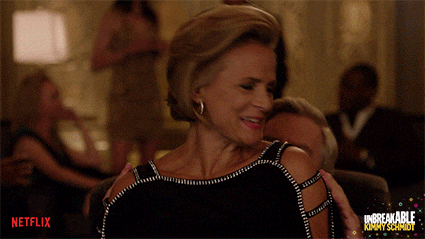 Asking her how many clients she's seen before you on that day or how many she'll see after you is awkward. It's worse if you try to insist on being the first or last client of her 'shift.' Why? Well, simply because you need to understand that for her it is work. You can't dictate her schedule or where you fit in her calendar beyond date and time. Maybe you want to be the first person she sees for whatever reason, that's understandable but you shouldn't pressure her into this.
So you've decided to see an escort, okay. You pick out someone you like, sure. Then you start trying to find out how many people she's seeing that day or worse, you meet her and then start asking which number you are. This is the danger zone. Not only might you not like what you hear but you're running the risk of offending her. Very few women I've met will be 100% honest with a client about how many people they're seeing on a given day. If you start demanding to be first, it may make her uncomfortable as to why you want to be first or last.
Perhaps you're just interested in what her day is like or genuinely don't want to make her schedule too difficult. This is nice and kind but keep any questions open ended. Just ask, 'How's your day been?' rather than saying, 'So I see you've been very busy this week, huh?'
Focus on enjoying the time you have with her and treating her with all the respect you'd show to a normal girlfriend. If your over-interest appears pushy, it can creep her out so play it casual.
4. How old are you, really?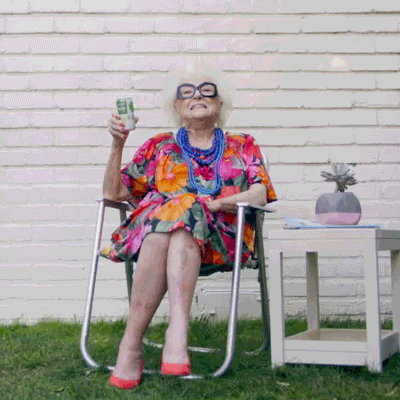 Okay, so you meet up with somebody you think is 25, you get there and wonder if she might actually be older. Asking a woman how old she is, never goes down well. Never mind if your question suggests she may be either:
a) lying about her age to get more interest
b) looks older than she is (most women will see this as a bad thing)
Now some escorts may knock a few years off their real age for the sake of marketing. The way you may say you're 27 rather than 31 on your Tinder profile. It's pointless but sometimes we get self conscious about our age. No big deal, right? Now, unless you've arranged to meet someone who says they're 25 but is clearly 45, there is no benefit in saying anything.
So you meet someone and they aren't as you expected, i.e they're a different person altogether or had heavily photo shopped images, there are multiple ways to handle the situation without upset.
If someone is a bit older then it isn't really an issue so just enjoy yourself – don't ask them about it. But on the other hand, if it is a deal breaker you can politely excuse yourself and leave. Thereby remaining respectful and on good terms.
Any comments about a woman's age can be prickly, so unless you really have to address it – don't. Asking to see her ID is a privacy breach and you don't want to create bad blood.
5. How much money do you make?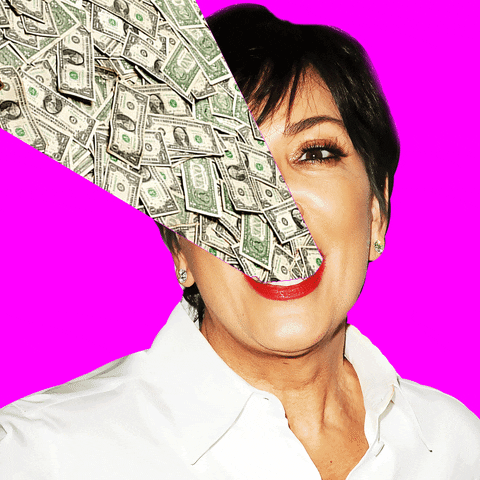 This is a simple point. Will you feel comfortable if they ask how much you get paid? Probably not, right? Therefore asking an escort how much money she makes from seeing clients or generally making comments on her income is inappropriate.
It's none of your business and if she wants to be honest with you about her income, that's her choice. But simply put money is one of the 10 things you should never say or discuss with an escort!
6. Do I have to wear a condom?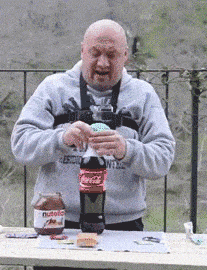 Any requests for unprotected sex are not advisable. Most escorts will insist on protected sex with barrier method contraception being used. This will typically involve male condoms although some may also offer female condoms. Male condoms are common as they provide less friction due to the snugger fit and are less tricky to use. Whereas female condoms have the risk of slipping out of place, male condoms should remain in place if fitting correctly.
It is worth trying a variety of condoms yourself to find which suits you best. Whether you're shorter, longer, thinner or thicker – there's a suit to match your man. It's worthwhile knowing that a thicker or 'extra safe' condom provides more security when in the heat of passion. If however you struggle with losing sensitivity when wearing a rubber, consider trying textured condoms or enhancing lubricants to aid your pleasure.
Asking an escort for unprotected sex is not respectful nor safe. When you meet a new sexual partner, safe sex will reduce your risk of STIs and unwanted pregnancy. Even if you think STIs aren't an issue, remember  that not all tests can be 100% accurate as not everybody shows symptoms of STIs. Also unplanned pregnancies are still a risk even when  the woman is on hormonal birth control.
For the sake of your health, you are best to use condoms for any encounters with an escort or any new partner. Equally, oral sex still carries a risk of STIs and when engaging with escorts, many will require you to wear a condom before she will perform a blowjob. Wearing a thinner condom during this may help with sensation and is something you can discuss.
Respect and consent are key parts of any sexual encounter. Even if you pay someone for their company, you shouldn't demand anything which they are uncomfortable doing. 99% of escorts will block anyone who requests unprotected services while avoiding people who pose a risk to their health.
7. Can I have your private number?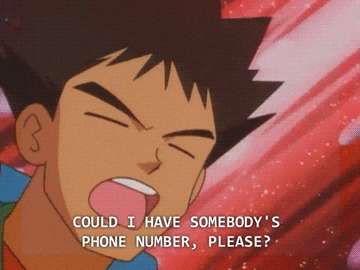 Unless the escort offers you her private number, do not ask for it. If she has communicated with you via email/phone/text, that is to arrange the meeting only. Asking for additional contact beyond the means she has approved of is unfair. You wouldn't hand out your personal number to someone you've only just met due to safety reasons. So please don't assume it's okay to ask her to do this.
Also refrain from contacting her unnecessarily, if she wants to communicate in a friendly way – that's up to her. But otherwise arrange to meet, send a thank you message afterwards if you like but be respectful and keep a distance. If a client messages or phones a woman too frequently, it is an easy way to be considered a trouble maker or get blocked. Although you may not mean to harass her, there is a fine line between being friendly and then crossing the boundary into becoming a nuisance.
Escorts have to be careful about who they trust and who knows more about them. If you appear to be a threat or stalking her, she may well block you or even go to the police. Respecting the boundary is critical. Unless you're meeting her again and she's happy for you to keep her contact details, delete them afterwards.
8. Do you have a boyfriend?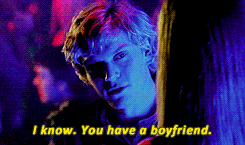 This is one of the most awkward things you can ask and one of the top 10 things you should never say to an escort. While it might seem like a fair question and it's understandable you might wonder if she's single, it's not any of your business. Her life is her private life and whether she's single or not, doesn't affect the meeting she has with you. When you get to know an escort on a regular basis or become friendly, she might tell you more about herself. But right now, this isn't the kind of question to ask.
Also, think about it: if she says 'yes', is that going to make you feel good? Is it a turn on or off for you? You're seeing her for a fantasy encounter, whether she's called Marilyn or Norma is irrelevant because to you, she's Marilyn. Whether she's single or has a boyfriend, isn't really any of your concern but once you start thinking about it, it may stay in the back of your mind and spoil your time with her.
While a lot of escorts choose to be single due to the challenges of seeing clients and balancing a relationship, some are attached. Understandably, they may prefer to keep their personal lives completely private. Respect is key and whether they are attached or not shouldn't impact on your time with them. If you comment on it, it may cause an awkward moment which is best avoided.
9. Asking for services she doesn't offer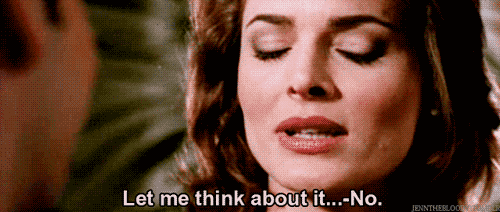 Before you arrange to meet someone, check whether they offer the things you're interested in. When using a platform such as Adultwork most escorts will list which activities they engage in and what their limits are. During early contact, it's okay to discuss what activities you'd like to enjoy in the booking but when you've agreed to respect her wishes, it's not okay to try and persuade her to do other things.
For example, not all women will have anal sex and if you offer to pay more this won't persuade them and isn't respectful. Money isn't the answer to everything. Therefore if you want to meet someone who will engage in 'X', establish before the meeting that they are happy with this and book accordingly. Remember though that even if you or the escort agree to certain activities in advance, if on the day either of you don't feel comfortable doing anything – consent is key. Trying to pressure someone into doing more than they are willing to is unfair and borders on harassment/assault.
If you're engaging in sexual activity with an escort and she appears to be in pain or seems uncomfortable, it is best to pause what you're doing and ask if she's okay. Even if nothing's wrong, she'll still appreciate you being a gentleman and checking she's fine. But if something is amiss then you have the opportunity to correct it, either through just changing position or perhaps taking a break from whatever you're doing.
Never assume that it is okay to do something, if in doubt, ask. Not all women like the same things, hence discussing consensual activities and showing respect is key.
10. Can I see your face before we meet?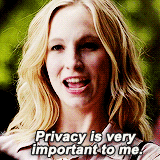 Some escorts will be happy to display photos of their face on their main profile. Many women won't do this due to the risk of being recognised by someone they know or the threat of stalkers. When you do meet someone, you will see their face and often positive feedback from other clients will be enough to reassure you that you're in for a treat. Asking for photos of her which aren't already provided though is a bit pushy.
The same issues apply when asking if you can take photos during the meeting. Some women will be okay with this however usually if it is allowed, they will state this on their profile.
To Conclude: Things you should never say to an escort
While some of the above may seem obvious, following normal good manners and showing respect will go a long way towards earning yourself a good reputation. When meeting an escort, treat her with all of the decency you would show to any woman on a date. Be considerate, show interest in her but don't ask awkward questions. Then make sure that all activities in the bedroom are consensual and hopefully pleasurable for both of you.
Also check out our other sex work articles on our site Paying for Sex: Problems booking escorts