Sex as exercise sounds like the best way to workout. After all, if we have to get hot and sweaty, doing it in the gym is no way as much fun as doing it.
Some people wonder if having sex can actually replace exercise. How many calories does coitus actually burn? Are there ways to make it a full body workout?
Well we decided to put sexercise to the test. Literally practising it as a workout sounded like a lot of fun and my partner didn't mind! But we also checked out the hot, sweaty facts as to whether you can replace your workout with sex as exercise.
Burning calories
It's widely thought that sex as exercise burns around 3.6 calories per minute for men. The University of Montreal calculated that men tend to burn around 101 calories during sex. While women were thought to burn around 69 calories instead (which is a very happy number).
Of course it largely depends on what kind of sex you're having and how much effort you're putting in as to how many calories you'll burn. If you have leisurely sex then your heart rate won't get as high and your energy output will be less. In comparison, more heated sex or athletic positions will blow more steam.
Higher intensity exercises like cardio tend to burn more calories. Yoga and similar activities all improve muscle tone but are relaxed. More intense exercise forms like running and cardio work obviously increase your heart rate and get your blood pumping more so as you move muscles.
If it works in the gym to get your heart rate up and keep it high, it's fair to say that it can work in the bedroom too. Some obvious ways to burn more calories when you have sex as exercise is simply to increase the amount of effort you're putting in!
But going beyond your effort levels, there are also certain ways of having sex which will make it more sex as exercise than just for fun.
Best sex positions for sex as exercise
Doing more challenging sex positions can help increase your energy levels. Rather than sticking to traditional positions like missionary or cowgirl, you can move more towards athletic poses. Or those which you naturally find harder to sustain.
If you have sex standing up while supporting your partner's weight, this combines a hot session with a kind of weight lifting. Arguably. Just don't ever make any comment or an expression which indicates that you find your partner heavy. Because you definitely won't hear the end of it and probably won't get round two!
There are obvious health benefits to sex, from the release of endorphins and oxytocin to just simply bonding with your partner. It's fun and can be both emotional and recreational. Having sex as exercise can be compatible in your bedroom with being intimate, it doesn't have to feel like a workout to be one.
Missionary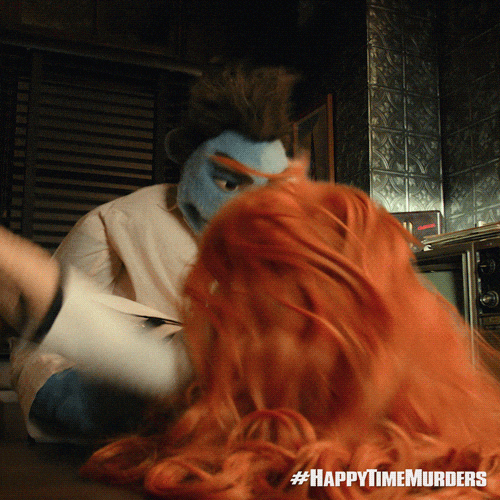 Missionary style sex can be turned into a more active position by combining it with the plank. A firmer surface will work better for this than the bed. So try perhaps doing this on the floor with a matt down or even on a workout bench!
When you enter your partner, have her hips raised on a pillow to bring them higher up. Thereby allowing you to glide into her while maintaining your weight on your forearms. Now doing a full plank while having sex may be a bridge too far right away but if you contract the muscles in your butt and abs, it will engage your core and give you some muscle toning as you thrust.
Another way of doing missionary sex as exercise is by modifying it to raise her legs over your shoulders. By kneeling up as you do this, you move it into elevated missionary. This will engage more of your upper thighs and back as you lead the thrusts while supporting her.
Your girlfriend can enhance her workout experience by putting herself into a shoulder stand during this raised version of missionary.
Calorie burning in cowgirl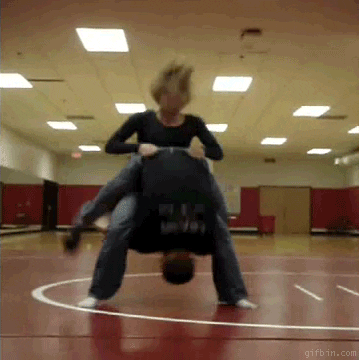 If you and your girlfriend enjoy cowgirl, there are ways to turn this into sex as exercise. Instead of laying back on the bed, opt for a chair which will give you a firmer platform to perch your butt on. Make sure it's low enough that your girlfriend can straddle you and keep her feet on the floor.
Rather than just sitting straight on your dick (although who would complain at that?), have your girlfriend squat over you. Then she can literally squat down onto your cock as she rides you, making the sex become a workout in itself. The deeper the squat, the more she'll feel of both your cock and the workout burn.
You can be more active in cowgirl by being braver still and going for a ski sit while she rides you. Or deliberately lifting your hips off the surface as she comes down onto you. This will make it more intense and energetic for you both.
Alternatively you can do crouching cowgirl. You stay lying down while your girlfriend crouches above you. Thereby putting her into a very tight squat where she can bob up and down on your cock. This will definitely make her feel the thunder in her thighs as well as between them.
Another variation of cowgirl is for your girlfriend to position herself like a crab on all fours with her hips on yours. In this mode, she can grind, buck and bounce to her hearts' content on your cock. Meanwhile you can thrust upwards and turn your sweaty session into your own porno.
Standing sex
Any kind of standing sex will increase the amount of effort put in and by default the level of sex as exercise you have. Depending on your fitness levels and body types, you may find that particular kinds of standing sex suit you better as a couple.
If you're of comparable height to your partner or it works if she wears heels, you can do the standing splits. This basically entails both of you standing up with her leg hooked around your hips or raised to allow you to enter her. You then need to simultaneously keep your balance while finding a way to enjoy the vertical tango.
Of course the other big standing sex option if you have sex for exercise would be to support your girlfriend by lifting her on your cock. Also known as a reverse piggyback. This move isn't for the faint of heart as it requires a fair amount of upper body strength. It also helps if your partner is considerably smaller than you or if there's a convenient wall around.
There you have it, there are health benefits of sex beyond it simply feeling good and making babies. Sex for exercise can be a thing to include in your fitness life and definitely having sex as exercise will cheer you up when you skip gym day.
Get that lycra and sweat pants ready… you'll be taking them off soon!