Some kinks suit BDSM beginners better than others. There's no shame in starting off in the shallow end of the pool. Getting a feel for BDSM should be a fun thing but it can be hard to know where to start.
When it comes to exploring BDSM, there are many different areas to try. Bondage, Domination, Sadism and Masochism. To recap, that means being tied up or tying other people up. Dominating others. Sadists like to inflict pain on masochists which gives you satisfaction. Or being a masochist who wants to receive pain that ultimately gives pleasure.
Starting off slowly in BDSM is always a sensible approach to take. If you're one of BDSM beginners, it can seem a bit daunting when you watch porn or browse online and see lots of whips, bruises and crazy equipment.
Happily enough however there are kinks that are perfect for BDSM beginners because they require little or no specialist equipment. You don't need to be in a dungeon to be Master of the realm!
We've compiled our official Sugarcookie list of the top 8 kinks that are perfect for BDSM beginners. Along with some sex tips for those who are new to BDSM to make the experience even better!
Handcuffs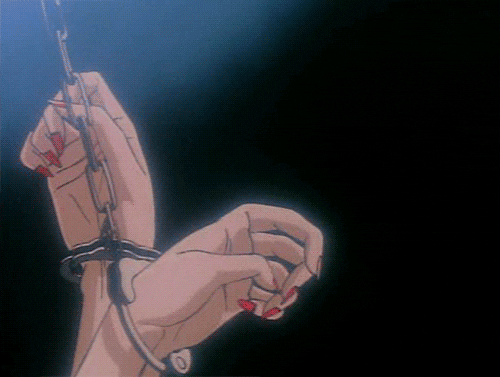 When it comes to trying bondage, starting off with handcuffs is a very normal way of getting into it, especially for complete BDSM beginners. Doing full on bondage sessions is a bit daunting and can be dangerous for a beginner. Knowing how to do bondage safely is essential and only doing what you're confident and competent with is crucial.
If it appeals, trying a pair of handcuffs is an easy way of trying the element of restraint. You can buy ready-made handcuffs via most online sex shops, whether they consist of fabric restraints or are more traditional police handcuffs.
You should always make sure that you can remove the handcuffs or any kind of restraint, quickly and safely if needed. (Riggers usually keep a pair of shears or knife with them to cut anyone free quickly.) When it comes to putting handcuffs on, you should make sure they aren't too tight. You can make your own out of a scarf or piece of rope tied around the wrists in a single column tie.
A key part of enjoying restraints in bondage is that the rope-bunny or submissive party genuinely enjoys being tied up. While some people like to rebel against the rules and try to escape handcuffs or bondage, part of the game is in accepting it.
Plus you don't want to break your new equipment quickly by busting out of it. Establishing what you're both happy with and find comfortable is key. Don't use handcuffs and then be in an uncomfortable position or one you can't easily adjust.
When one of you is in handcuffs, it gives the other the perfect chance to tease them while they can't resist. Using a sex toy to cause a forced orgasm or doing orgasm denial can be hot at this point. While you can also combine handcuffing with spanking, blindfolds and impact play.
It fits nicely into most role play scenarios or any imprisonment scenes you might try. Depending on where you place their hands will influence what play you can do. Behind the back is very popular as it makes them more vulnerable but when you first try it out, keep their hands in front. This will make it easier when you move around and change positions.
Blindfolds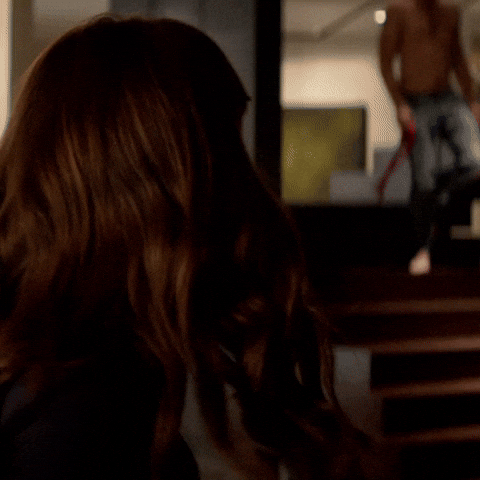 Blindfolds during sex are a big thrill. It plays with the element of the unknown, allowing for surprises and titillation throughout. Either partner can wear a blindfold during sex although more often a submissive person will favour the blindfold more than a dominant partner.
When you want to use blindfolds for the first time, trying a light weight scarf will do the trick. You could also use a sleeping eye mask to have the same effect. Of course part of the game is for the blindfolded person not to peek. But if you can't resist temptation, a wider fitting blindfold should put the lights out.
When you blindfold your partner, their other senses should be heightened. Thereby making any teasing tricks you do all the more erotic due to the element of surprise this brings. Not being able to see what you're doing is a big turn on and can make the 'blind' person more aroused by the anticipation.
Take the chance to use some teasing items to enhance the experience. Feathers or a silky pair of undies can be rubbed lightly along your partner's body. Tease her nipples with something lightweight which just flutters over them. Or even push the boat out to including ice or a sex toy which she enjoys.
Spanking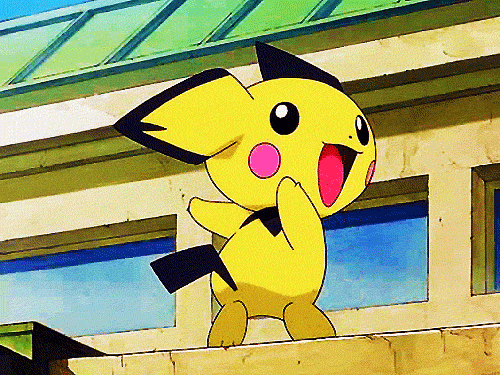 Spanking is a popular kink that has been heavily shown in most mainstream films which flirt with BDSM. You don't have to go all Christian Grey on it though to try out spanking. It is a kink that is perfect for BDSM beginners because there are so many levels to it and ways of spanking.
On a mild, introductory level the best way to start spanking is to be gentle and light. Spanking on the meaty part of the buttock with an open palm will prove most gentle for a beginner. You should start any spanking fully clothed on the lower body so that you gradually build up the pressure by removing layers.
No activity should be rushed into straight away and in order to make spanking most pleasurable, you need to combine the pain element with pleasure. If you start off with gentle spanks over clothes, you can gauge the right pain threshold and increase nudity as you go. As you undress them, you can enjoy teasing their body and combine fingering or sex toy play in-between spanks.
Make sure that your submissive partner or the spankee can communicate clearly during spanking. Having a safe word can be advisable but so long as your partner is able to speak freely (leave off any mouth gags for now), you can work on verbal communication alone.
After spanking, you should check over the spanked area for any abrasions or discomfort. Good sex aftercare is important and there are ways to treat any bruising. Don't over spank the same spot repeatedly otherwise it will be very sore, aloe vera and ice packs will help soothe any sting.
Naturally spanking may lead on to rimming, anal play and anal sex.
Impact play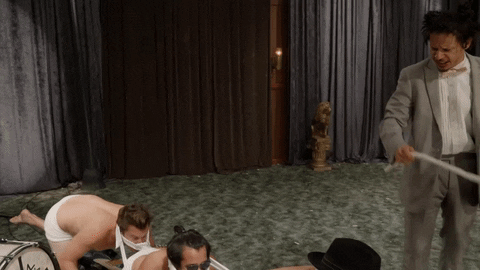 If you want to advance beyond open palm spanking to impact play, you can use DIY implements from home safely. But you need to be careful with what you choose. Generally the rule of thumb applies that the smaller the implement is, the more intense the impact will be.
So a folded newspaper or slipper will hurt a lot less than a wooden spoon. Primarily because the impact concentrates on a smaller area and is often a harder substance to begin with. When you first branch away from hand spanking, using something like a folded newspaper or a slipper may be an easy progression. But you should be cautious about which implements you use and if in doubt, don't.
Floggers, canes, whips and crops can all be bought via BDSM themed sex stores. Either online or in person as most sex shops do devote a section to BDSM impact play. A flogger is usually a wider implement which distributes the impact across a larger area whereas a crop or cane is very intense because it's so narrow.
When you use implements, you need to be sure that the impact area is safe or green. Normally a padded part of the human body like the buttocks or breasts will absorb any impact well whereas a more exposed area like your palms or the soles of your feet will hurt a lot more even if it's the same level of pressure applied.
Nipple play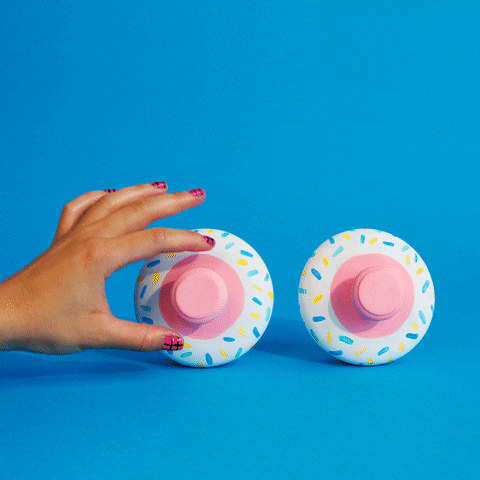 Nipple play is an easy kink for BDSM beginners to try out. As you don't need to use any new equipment although you can buy things to help out if you want to. Equally you can just use your hands, mouth and items you'll have at home without doing any shopping for kinks.
Starting off with nipple play can be easy during foreplay. You can kiss, lick and suck your partner's nipples before then gently nipping them with your teeth. Or while making out, you might want to fondle her breasts before lightly pinching her nipples.
Doing any kind of nipping or pinching of the nipples while having sex or pleasuring her elsewhere should give a thrill. Primarily because the light sting ought to balance out against the pleasure and act a bit like salt in a tequila shot.
Nipple play is a kind of sadomasochism activity but on a milder level. You're able to make it as gentle or hard as you like. On an introductory experience to nipple play and torture, you can start mildly with just teasing the nipples with soft textures.
Feathers or a silky scarf will give a new sensation which you could easily change up with ice or something warmed up (like a glass dildo that's microwaveable) to tease as you begin. Getting your partner turned on through playing with their nipples can easily be done during foreplay or sex itself.
One way to do nipple play would be to have your girlfriend lightly restrained and then use a bullet sex toy on her nipples. You can get her turned on by rubbing the bullet over her breasts and then circling her nipples specifically. This can feel even better with a tingling lube to increase the sensation.
Nipple torture
If you want to do more nipple torture than nipple play, the level of pain will increase significantly. Nipples are one of the main erogenous zones of the female body and because they're so sensitive, they need to be handled carefully. Doing nipple torture can be totally safe and fun but you need to take it slow.
After you've enjoyed pinching, nibbling and teasing the nipples with your homemade methods. You can try including nipple torture accessories to enhance the experience. Before you do this, it's worth working out just how sensitive your girlfriend's nipples are and what level of pressure she can take.
Nipple clamps are an easy BDSM accessory to acquire and can be bought in most sex shops or ordered online. Depending on how sensitive your/your partner's nipples are, you'll want to start with some more light weight clamps. Simply because the tighter the pinch, the more it will hurt when you remove them.
This is because the blood flow to the nipples is restricted while she's wearing the nipple clamps. When the pressure is released, you'll find a surge of sensation will return to her nipples and make them sting. Tugging on the nipple clamps can also be fun and there are ways to connect nipple clamps to clit clamps too.
Some nipple clamps attach to collars or can be combined with other bondage gear. Creating a triangle of pleasure can be more effective if you're having sex in positions which jiggle the boobs. Or if you pull on the chain that connects them.
It combines the control aspect of a dominant scene with the submission elements of BDSM to give a power shift. Once you establish what your pain thresholds are, you can try to increase the pleasure/pain balance during nipple torture.
Obedience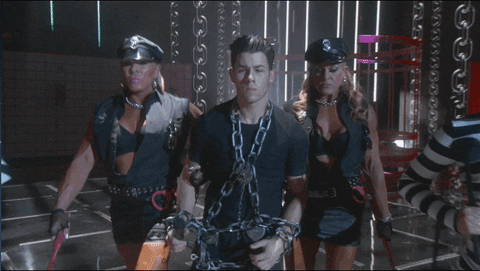 Obedience games can take many forms and are ultimately up to you to tailor to your own tastes. It's an easy kink for BDSM beginners to try as obedience links closely to the submissive/dominant dynamic.
While some submissives adhere more towards brat-taming where they misbehave deliberately to be punished. Others may want to behave in an obedient manner to please their master and find this to be part of the pleasure of being submissive.
Simple obedience games might include physical submission, i.e asking the sub to kneel or to undress at command. The limits of any obedience game should be discussed and agreed in advance with mutual respect being assured. This allows both parties to fully relax and enjoy the kink rather than worry about any risks.
This can also link nicely into orgasm denial as the obedience of the submissive is required for any control to be effective. When a sub behaves well as asked, a reward should be given which pleases both Dom and sub.
Orgasm Denial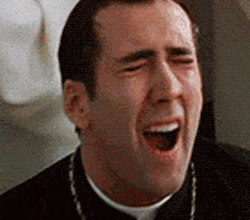 Orgasm denial is an easy kink for BDSM beginners to try. It links into the domination aspect of BDSM while having a mildly sadistic element to it. Being able to control your partner's orgasm can give a feeling of power to the dominant partner. While for them it can add to the experience by making them obedient to your plans which enhances their submissive experience.
It's very easy and safe to do orgasm denial as BDSM beginners. All that is required is verbal communication between you and your partner. Although you can also include sex toys and restraints such as handcuffs to good effect.
Ultimately the purpose of orgasm denial, isn't to deny your submissive partner any kind of pleasure. Rather it's meant to enhance their pleasure by making them wait for it and perhaps feel like they have to earn back their right to orgasm.
A very mild way of starting with orgasm denial would be for your submissive partner or indeed for yourself, to have to ask permission to climax. Not asking permission and then climaxing could lead to discipline and punishment. But if you do play to the rules and ask for permission, the chance to deny it arises.
Orgasm denial can also link nicely with orgasm edging play. You can deliberately tease your partner closer to orgasm before then stopping the stimulation. At this point you can admonish them and deny their orgasm without your permission. You can then continue to edge them until they explode.
This is especially fun if you're using strong powered sex toys like a hitachi wand. Bringing your girlfriend to the bring of an orgasm and then denying it is a thrill. By the end of it, you'll both be desperate to climax.
Sex tips for BDSM beginners
Being new to BDSM doesn't have to make you feel awkward or any less confident. Take the time to do your research properly before you proceed to start any BDSM play. Discussing soft and hard limits will help you and your partner establish what you're both happy with and keep you safe.
Remember that good sex aftercare is always important but is essential during BDSM play. Especially after anything on the S&M spectrum such as impact play, bondage and nipple play.
Any kind of torture will need attention afterwards, sex aftercare connects you as partners through the care shown. Being a good dominant isn't just being powerful, it's being gentle with that power and considerate of your sub's welfare.
All of these kinks work equally well if you're a submissive man with a dominant girlfriend. If you're unsure how to tell her you're submissive, suggest her being in charge when you try a new kink. Dominant partners get more out of BDSM than just being in control, the power dynamics can be intense and enhance the fun.
Maintaining trust and respect at all times, allows consensual BDSM play to be great fun for you both. And that's it, this is your guide for BDSM beginners.